EDIT MAIN
Uniform Dress Code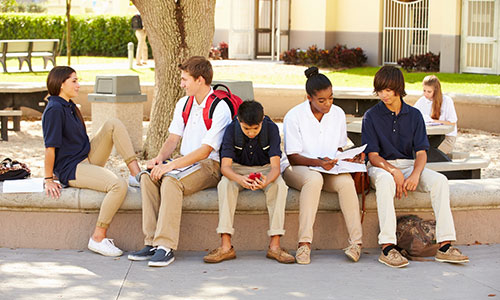 All Pembroke Community Consolidated School District #259 students MUST be in compliance with the Uniform Dress Code as stated in the Student Handbook. Students who choose not to comply with the dress code will not be allowed to attend class.
Uniform Dress Code
Bottoms: Navy or Khaki Pants, Dress, Skort, Skirt, or Jumper, Knee length hemmed shorts
Top: White, Navy or Light Blue Collared Top (white or blue sweaters may also be worn)
Shoes: All Black or All White
NO DESIGNS ON CLOTHING OR SHOES
IN THE EVENT THAT STUDENTS ARRIVE WITHOUT THE PROPER UNIFORM, PARENTS WILL BE CALLED TO BRING THE PROPER UNIFORM OR TO PICK THE STUDENT UP.